2017.04.25. CRAZY CAKES (Website/ Menu) 
RATING
Food 4.5/5.0
Service 4.5/5.0
Ambience 5.0/5.0
Price $, $$

Address 1102 5th Ave. S, Lethbridge, AB T1J2R5
Phone number (403) 327-4990
Hours of operation
Monday – Friday 8:30 AM – 5:30 PM
Saturday 9:30 AM – 4:00 PM
My boyfriend took me to Crazy Cakes on my birthday morning during our trip to the City of Lethbridge. It was my first time having cupcakes in this store. Everything in the store looked cute and warm. The whole environment was nice, clean and quiet. The customer service is excellent (fast and friendly).
We did not order much since we had a huge brunch early. We ordered a The "C" Cup mini cupcake and a Ebony and Ivory regular cupcake. The price was a little expensive, but it's totally worth for the quality of cupcakes.  The cupcakes look very cute and taste great. It's a good place to pick dessert/cakes for the birthday.
After trying the cupcakes, we ended up taking more mini cupcakes to share with our friends.
Excellent experience!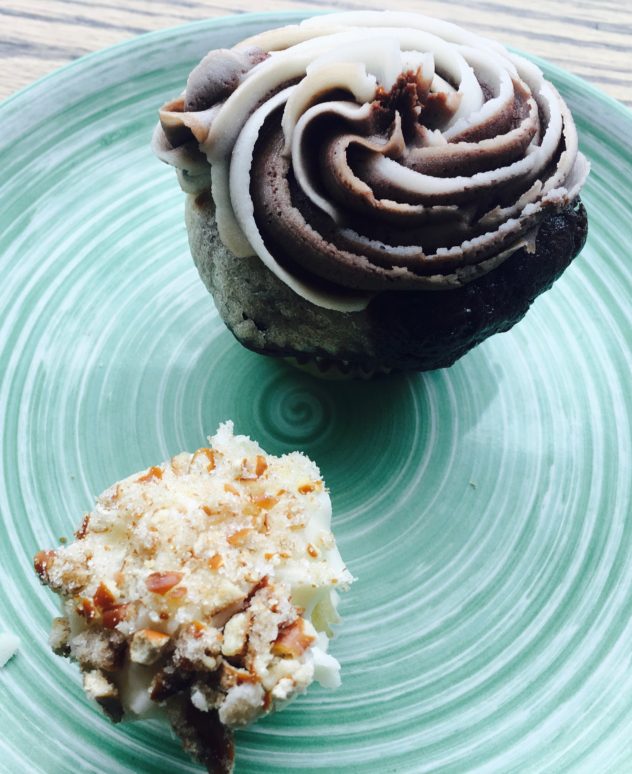 Ebony and Ivory Cupcake  $3.25
Marble cake with chocolate and vanilla swirl buttercream and perfect harmony
The "C" Cup Cupcake  $2.00 
Coconut cupcake topped with rich cream cheese buttercream

Crazy Cakes