2016.07.17. TREES ORGANIC COFFEE
Address 450 Granville St, Vancouver, BC V6C 1V4
Phone number  (604) 684-5022
Hours of operation
Monday – Friday 6:00 AM – 10:00 PM
Saturday, Sunday 8:00 AM – 10:00 PM
Website treescoffee.com
Tree Organic Coffee shop is located on Granville St., one of the busiest street Downtown. I went to this Cafe with my boyfriend on his birthday. The cafe is very small and there are not many cake selections.  There are not many seats inside, so you'd better to order food to go. We have to the dessert and then bring it to go. We've ordered $8 Chocoholic Cheesecake to share. The cheesecake was so soft. I am preferred to eat the bottom part more. It tasted fresh and sweet, but not much like Chocolate flavour.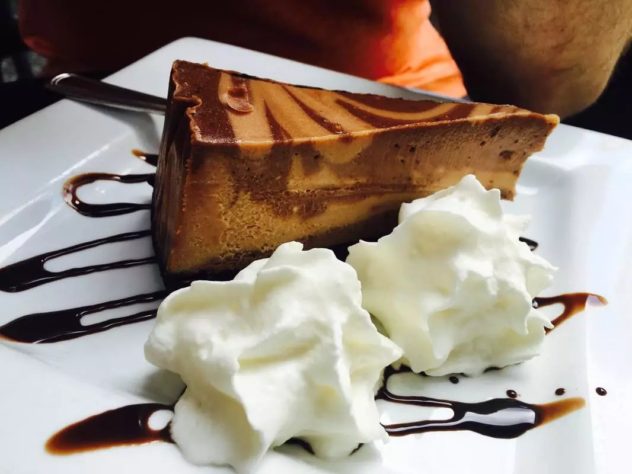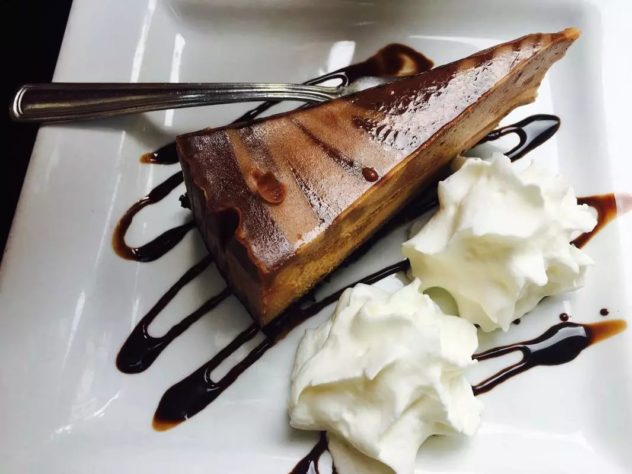 Chocoholic Cheesecake  $8.00
For the serious chocolate lover. Layers of dark and milk chocolate will satisfy any craving.
Trees Organic Coffee
Food

Service

Atmosphere

Cleanliness

Price (1Expensive to 5Cheap)