SPRING SUSHI ALL YOU CAN EAT RESTAURANT
2017.11.06. SPRING SUSHI ALL YOU CAN EAT RESTAURANT 
Address: 10 Dundas St E #4, Toronto, ON M5B 2G9
Phone number:  (416) 596-6866
Hours of operation: 
Monday –  Thursday 11:00 am – 10:30 pm
Friday – Saturday 11:00 am – 11:30 pm
Sunday 12:00 pm – 10:30 pm
Website: http://springsushi.com/
2017.11.06. Our first day in Toronto. We arrived Toronto International Airport from Calgary Airport around 3 pm. By the time arrived downtown Toronto (Our Final Destination Hotel), It was already 5 pm. We were so hungry. We haven't eaten anything since the morning. After dropped off the suitcase, we began to seek food for our first dinner in Toronto now.
First, we've been to the Sushi Restaurant on West Dundas St. Downtown Toronto, which was recommended by one of my boyfriend's coworkers. The restaurant was super fancy with a super expensive menu. Suprisely, it was no many customers there. After we sat in the restaurant, my boyfriend and I changed our minds and we decided to go for something else nearby.
After we left, my boyfriend took me to the Spring Sushi Restaurant, which is located nearby his company. The restaurant has so many locations in downtown Toronto. The one we've been in Yonge Dundas Square. Because of right at the dinner time, there were lots of people in this restaurant. Inside the restaurant is nice and clean. The waitresses and servers all wear the uniform. We had to wait outside for a few minutes, but it was very fast. About 5 -10 minutes waiting, a waitress led us to our table and passed an Ipad to us for food ordering. This is an all you can eat restaurant. The customers have to order their own food via Ipad menu. All the dishes on the digital menu have prices and images, which are very convenience for people to make their choice of the food.
A few minutes after we ordered food on the Ipad, Our orders came out from the kitchen. All food was fresh and well cooked with medium portions. The taste of the food was decent. Comparing with many other all you can eat sushi, this restaurant has a great food quality and very peaceful environment. The servers were nice and friendly. By accident, my boyfriend ordered too many same special rolls. The server helped us to return some of them back to the kitchen. The prices of the food are around average. $28.99 per Adults after 3 pm. In summary, It was a great experience at Spring Sushi. Highly Recommend !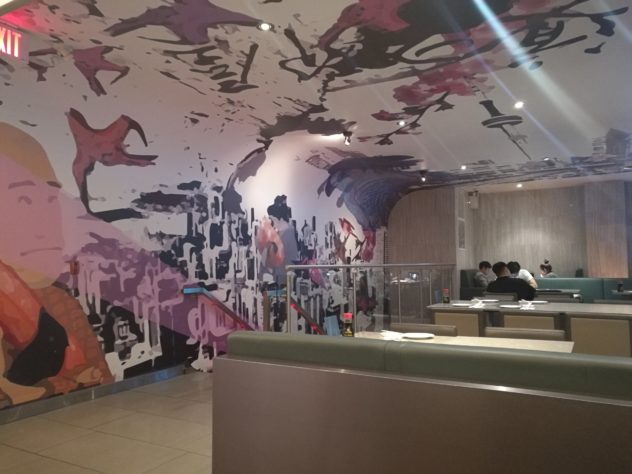 ENVIRONMENT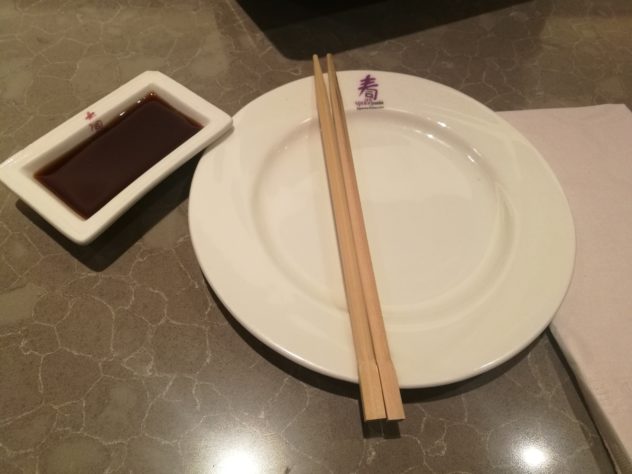 TABLE SETTING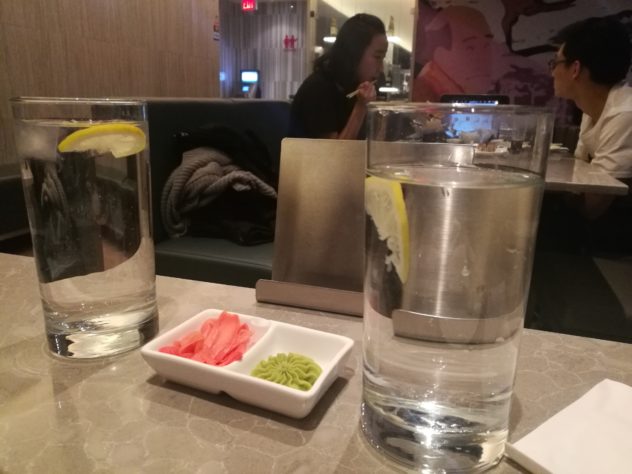 DRINKS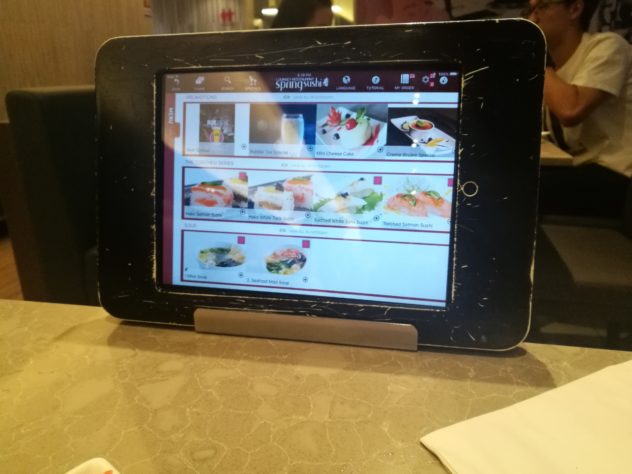 ORDER MENU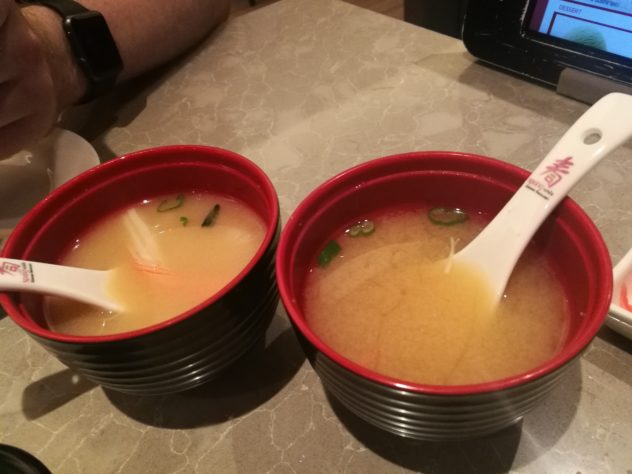 MISO SOUP (SEAFOOD MISO AND REGULAR MISO )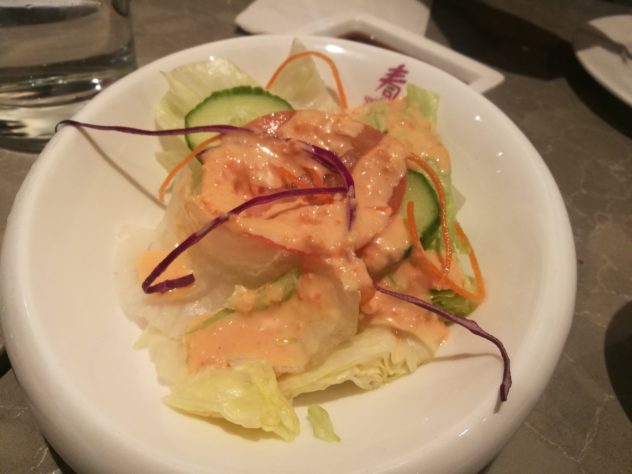 SALAD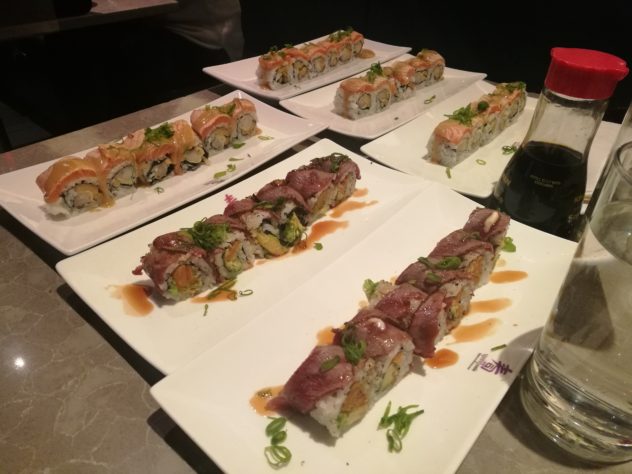 SIX DISHS SUSHI ROLLS 
SPICY SALMON SALAD 
BBQ EGGPLANT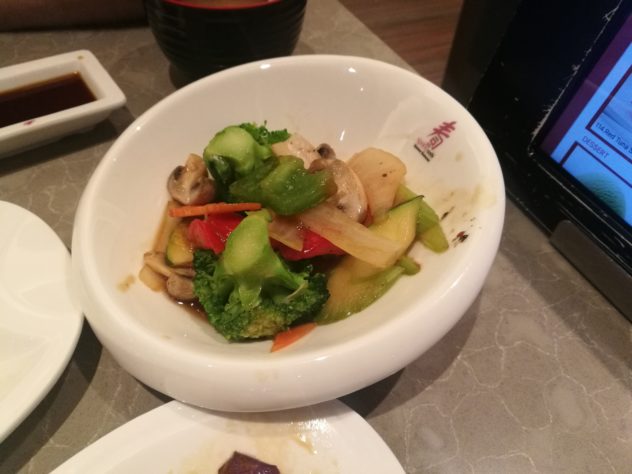 VEGETABLES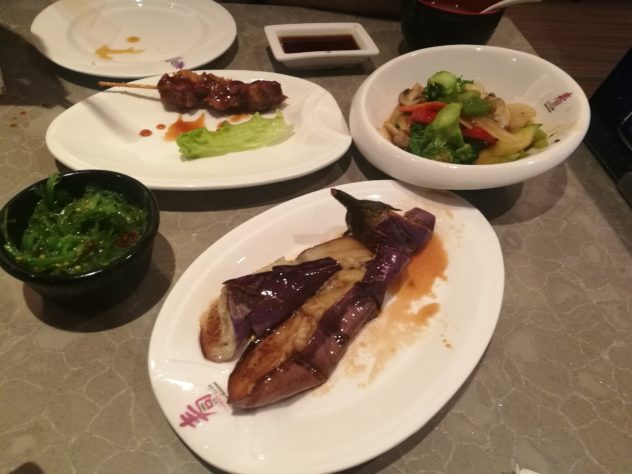 FOOD ON THE TABLE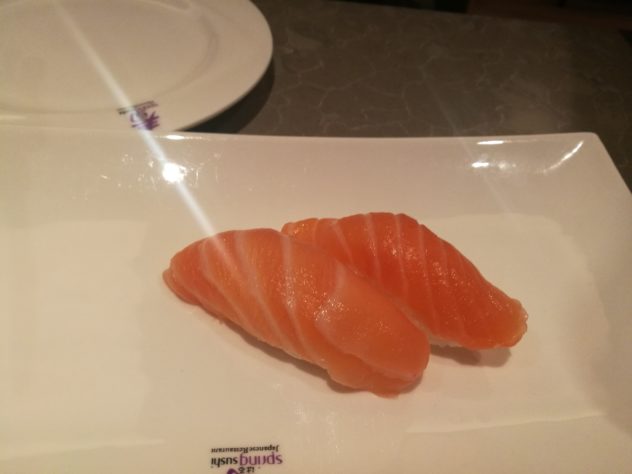 SALMON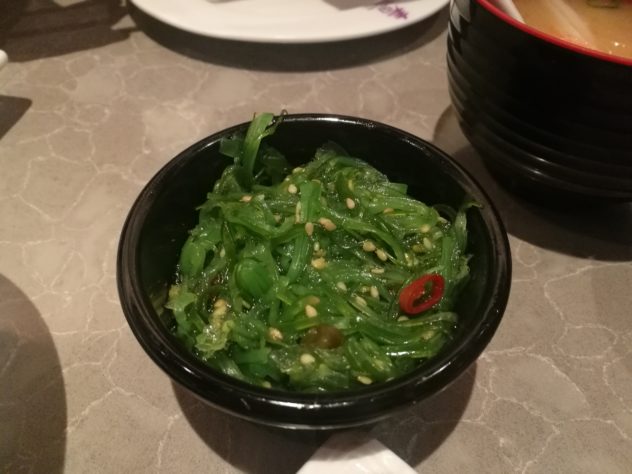 COLD DISH
Food

Service

Atmosphere

Cleanliness

Price (1Expensive to 5Cheap)