IMPERIAL PUB DOWNTOWN TORONTO
2017.11.09. IMPERIAL PUB DOWNTOWN TORONTO
Address: 54 Dundas St E, Toronto, ON M5B 1C7
Phone Number: (416) 977-4667
Hours of Operation:
Monday – Sunday 11:00 am – 2:00 am
Website: https://imperialpub.com/
The Imperial Pub is located on Dundas St.  downtown Toronto. It's near the Yonge -Dundas Square, which is 5 minutes away from my boyfriend's company. 2017.11.09. last day of the meeting, my boyfriend, me and his co-workers had a dinner at Imperial Pub. We arrived the Pub around 5:30 pm. Luckily, we got a table upstairs.
The imperial pub is a stalwart bar with a ground-floor pub, upstairs library lounge & roof patio with Dundas Square views. Inside of the Pub design and decorations are very unique. People can read a book and have a coffee there on the couch. Also, they can grab a glass of beers and have a fun with friends sitting on the chairs.
We were very lucky, we found a 6 seats couch to sit. After we all sat down, our server came to the table. She looked a little bit old, but she was super nice and helpful. She told us how to order the food. By listening to her recommendations, we didn't even take a time to look at the menu. She did a great job to introduce us cheap and delicious food to share. Also, she offered an excellent customer service.
After we ordered the food and drinks, our drinks and food came out very fast. Both drinks and food are all in the super large portions. 6 of us could share the beers and the large starter platters. There are lots of deep-fried vegetables in the platters, such as mushrooms, potatoes, green peppers, and etc. They were all very well cooked and fresh. The tasted of the food were great. The drinks and food were so cheap there as well. In summary, we had a great experience at Imperial Pub Downtown Toronto. Highly recommend.
VEGETABLE DIPS (COME WITH THE BIG PLATTER)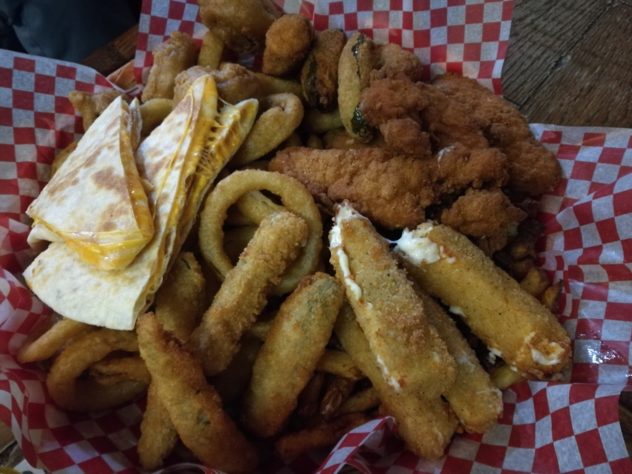 PLATTER
BEERS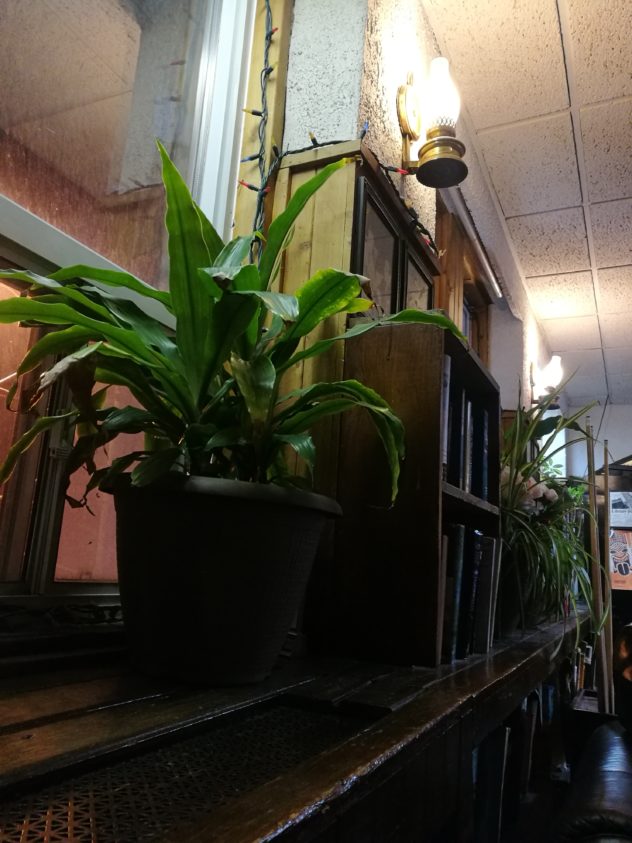 ENVIRONMENT 
Food

Service

Atmosphere

Cleanliness

Price (1Expensive to 5Cheap)