Many times saw people posting Bake49 yummy dessert on Instagram, I have been waiting to try it for a long time. Last Saturday, I had to make my fiance go with me to try it out.
Bake49 is located on the Mainland St, Vancouver. The location is right across the street from Earls in the central of Yaletown area. It is a small Japanese bakery, mainly focuses on cheese tarts. Since they've opened, it's lineups out the door. Everything is made from scratch with quality ingredients. People are mostly grabbing to go from this place.
My fiance and I arrived Bake49 around 1 when it's just opened. We were very lucky, didn't have stayed in line to walk in to order. Since it was our first time visited, we choose the fancy stuff to try. We ordered the Croquant Choux ($4.50). It starts with a crunchy almond crusted exterior which is filled with vanilla bean custard creme. The exterior is crunchy and airy and slightly sweet. The vanilla bean interior is a nice, rich flavor of vanilla that isn't too sweet. Personally, I don't like sweet stuff. I felt the Croquant Choux is great for me.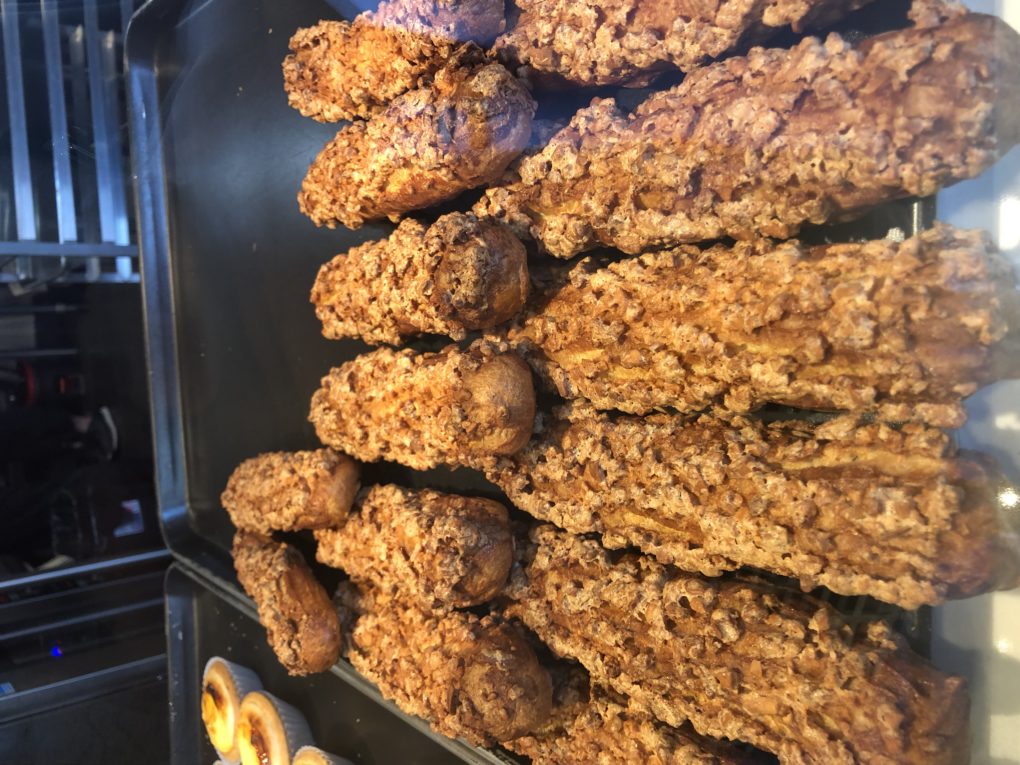 The prices of dessert in this place is a little bit expensive. The Sapporo style Japanese cheese tarts ($3.80, 6 for $19), which is expensive. We didn't get a chance to try them. But, I believe their taste will be great.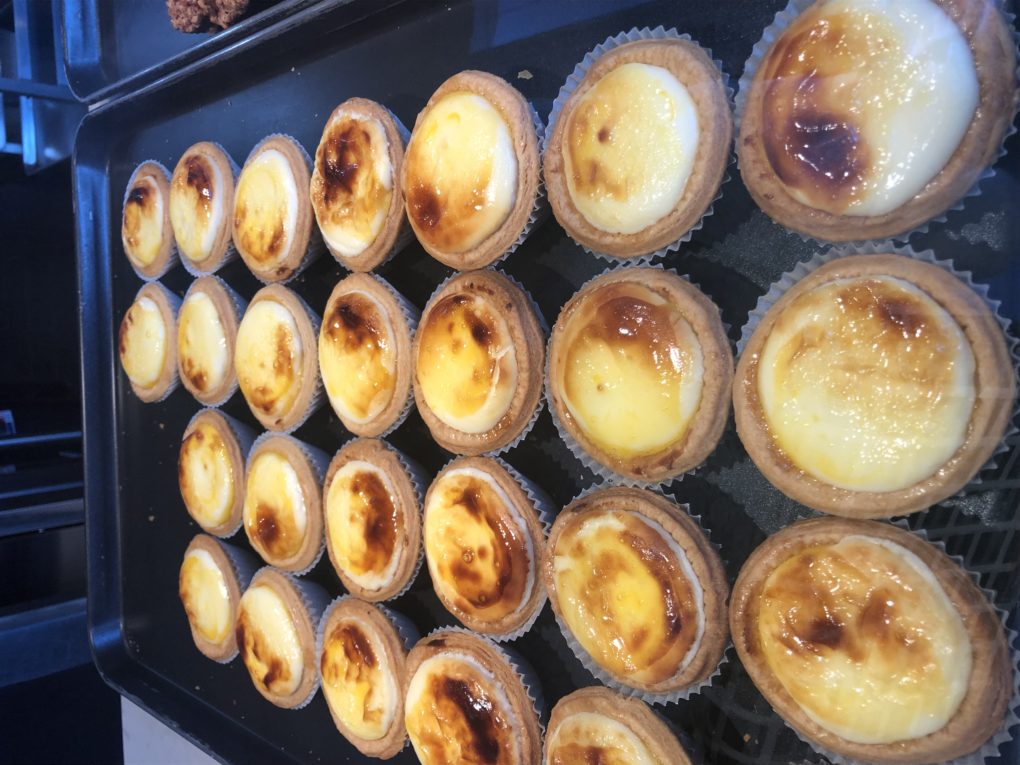 In summary, I would like to go back to Bake49 to try other stuffs. highly recommend people to go this place for the sweeties
Address: 1066 Mainland St, Vancouver, BC V6B 2T4
Hours:
| | |
| --- | --- |
| Sunday | 1–6:30p.m. |
| Monday | Closed |
| Tuesday | 1–6:30p.m. |
| Wednesday | 1–6:30p.m. |
| Thursday | 1–6:30p.m. |
| Friday | 1–7:30p.m. |
| Saturday | 1–7:30p.m |
Food

Service

Atmosphere

Cleanliness

Price (1Expensive to 5Cheap)