2017.08.03. SUSHI STAR
Address 750 Nelson St, Vancouver, BC V6Z 1A8
Phone number (604) 974-0079
Hours of operation
Monday – Friday 11:30 am – 9:00 pm
Saturday 5:00 pm – 9:00 pm
Sunday Closed
Website  https://lazymeal.com/menu/sushistar?frame=t
Last night, We had a dinner at Sushi Star again. There were three of us. We were ordered 4 special rolls in totally. Paradise Roll, Burn Out Roll, Super Star Roll, and Caterpillar Roll. The rolls came very fast and fresh. They were tasted different and designed fancy. Each rolls was around $8, which was a great deal.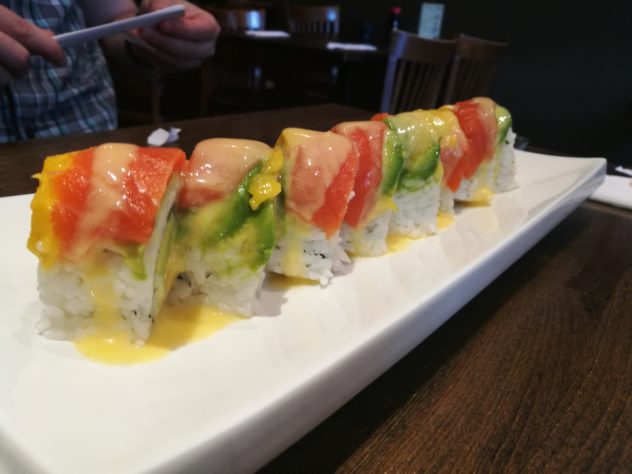 Paradise Roll $8.95
Sockeye salmon, avocado, mango on top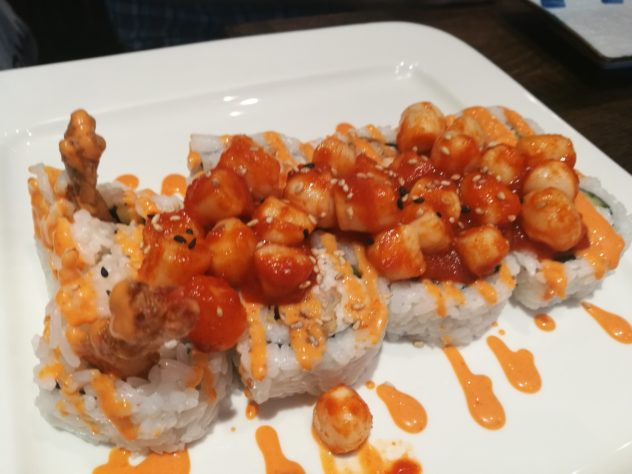 Burn Out Roll $8.95
Chopped Scallop on house dynamite roll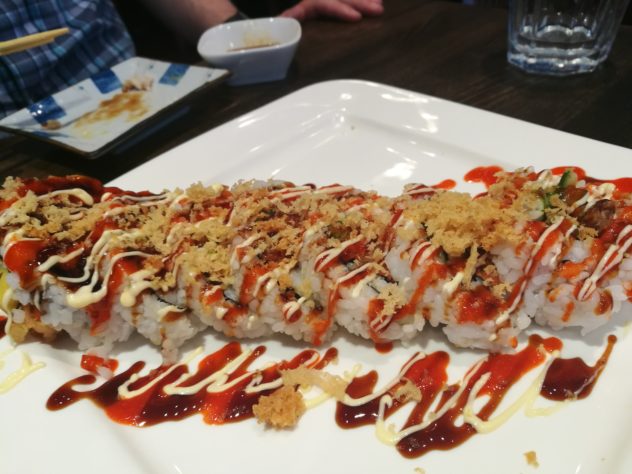 Salmon, prawn, yam and veggie with tobiko & sauce on top.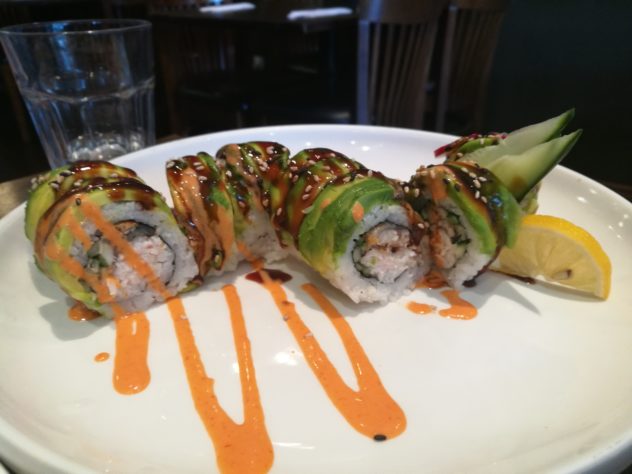 Caterpillar Roll $8.95
Unagi, crab, cucumber with avocado on top
Sushi Star
Food

Service

Ambience

Price (1Expensive to 5Cheap)