MAPLE LEAF GRILL & SPIRITS
ADDRESS
137 Banff Ave, Banff, AB T1L 1C8
PHONE
(403) 760-7680
HOURS
MONDAY – SUNDAY 11:00 AM – 4:00 PM; 5:00 PM – 10:00 PM
WEBSITE
http://www.banffmapleleaf.com/
The Maple Leaf Grill & Spirits is located at 137 Banff Ave, Banff, AB, which is right in the heart of downtown Banff. Two weeks ago, my boyfriend's family and I went traveling in Banff and we had a lunch at the Maple Leaf Grills. We had a horrible experience eating there.
The Maple Leaf Grills is a large size of the restaurant. It is also as an idyllic venue to for people's wedding. There are two levels dining option spaces for customers to choose. The customers who can eat at full-service bar or lounge or four private rooms. The features inside the restaurant are a grand staircase, exclusively Canadian artwork, rich wood walls, luxurious upholstery, and rustic barn wood doors.
Around 1:00 pm, the six of us were super hungry. We began to find a place to eat our lunch. Almost all the restaurant on Banff Ave were super busy and full. Most of them even had a huge line up outside the restaurant. Suddenly, we found the Maple Leaf Grill & Spirits didn't have the lineup outside the restaurant, so we went inside to take a look. The restaurant was not busy at all. We decided to eat at this place. After 6 of us sat down, the server brought us menu books and began to serve us a drink. The server was very friendly and helpful. He offered us the tips to travel in Banff.
The menu was very simple and there were no many selections for us to pick. Also, the prices of food were super expensive. My boyfriend and his brother ordered Alberta Bison Burgers with yam fries ($23). Cousion and her friend had Crispy Chicken Burger ($19) and Warm Crab Asiago Dip ($19) to share. I and my bf's mom choose Warm Crab Asiago Dip ($19) and Beer Battered Halibut & Chips 2 pieces ($24) to share too.
After we ordered the food, we waited not so long. Finally, our food came out of the kitchen one by one. First, my boyfriend and his brother's burgers were normal burgers taste. I enjoyed the yam fries on the side. The seasoning was very delicious. After few bits, my boyfriend's brother found out the meat was uncooked inside his burger. Later on, we confirmed with the server and cook to get another one. Cousin and friend's meal had no problem. I guess it was because they were first time having this kind of food, they didn't judge the food. Mom and I had a very small dish to share. We each had a piece of fish. The fish was OK. Comparing with the Fish in White Rock, it was low quality. The dipping sauces were OK, but the Gravy was cold. Warm Crab Asiago Dip ($19) was horrible. It tasted like crab meat from the can. No any flavors. Only had cheese on top. We did not like this dish at all. After eating our food, mom and I felt stomach hurt. We had to go to the washroom for the while.
In summary, we had a bad experience eating lunch at The Maple Leaf Grills. We will never ever go back to there again. Food was not good and fresh in a small portion. The prices of food were super expensive. It was not worth to eat there.

SALTS, PEPPERS, AND SUGARS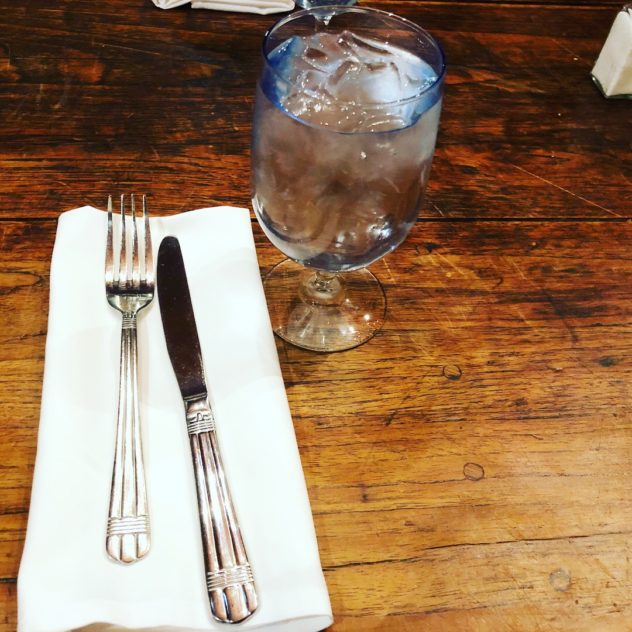 TABLE SETTING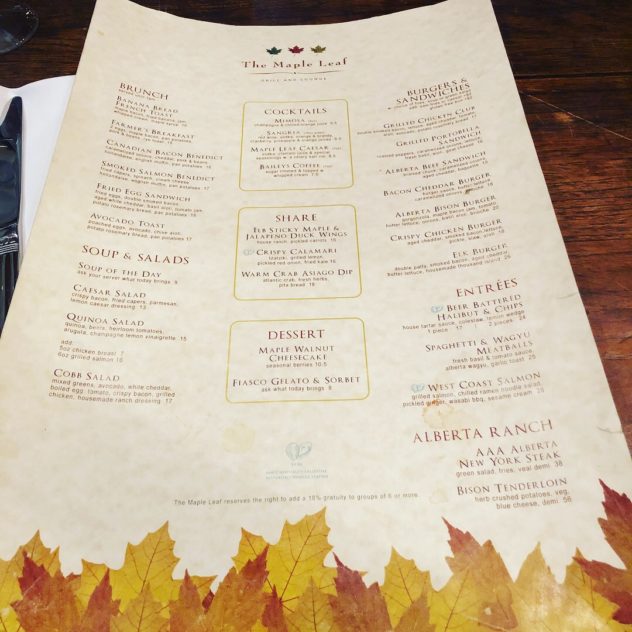 MENU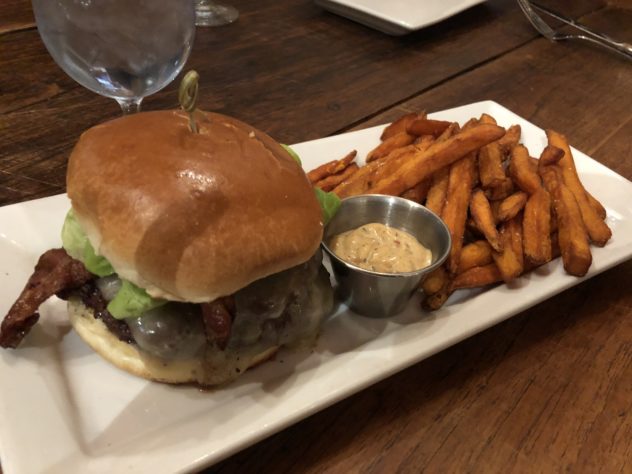 BURGER AND YAM FRIES

BEER BATTERED HALIBUT & CHIPS 2 pieces ($24)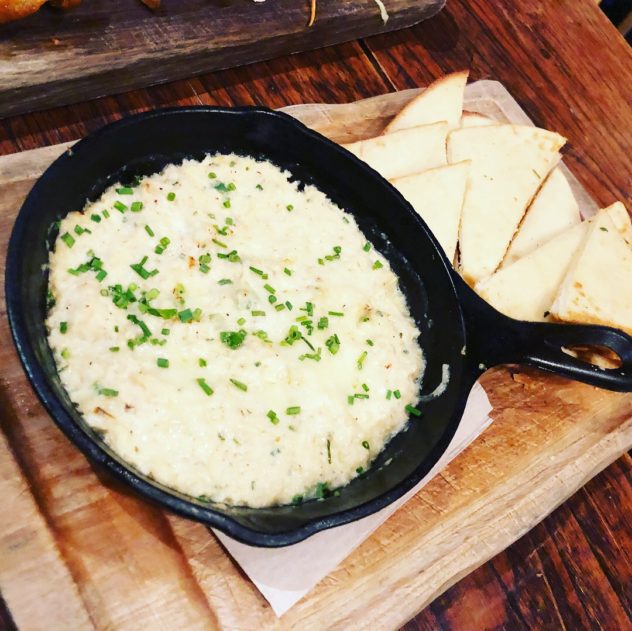 WARM CRAB ASIAGO DIP  ($19)
Food

Service

Atmosphere

Cleanliness

Price (1Expensive to 5Cheap)