GREY EAGLE RESORT & CASINO ALL YOU CAN EAT
2016.09.04. GREY EAGLE RESORT & CASINO ALL YOU CAN EAT
RATING
Food 3.0/5.0
Service 3.0/5.0
Ambience 3.0/5.0
Price $$$
Address 3777 Grey Eagle Dr, Calgary, AB T3E 3X8
Phone number +1 (403) 385-3777
Hours of operation
Monday – Sunday 9:30am – 3:00am
Casino Breakfast Special: $6.99 (+ tax) Monday – Saturday from 9:30am–11am
Casino Lunch Buffet: $15.99 (+ tax) Monday – Saturday from 11am – 2:30pm
Coffee, tea or pop is now included with the purchase of any brunch, lunch or dinner buffet.
Website https://www.greyeagleresortandcasino.ca/
My boyfriend and I went to Grey Eagle Casino Buffet twice with his mom when we were in Calgary. The buffet is at the Grey Eagle Casino, which located right beside the Lincoln Park. You must have a car to go there. By accident, We always went there on Pan – Asian food Wednesday night.:(  The environment is very clean and big. The waitresses were friendly and nice.  For me, there were no many selections for Asian food and taste of the food was OK. Not fancy and different from other Asian restaurants. There was a wide selection of dessert. To be honest,  I would like to go back to this casino buffet to try on Seafood night Thursday or BBQ Buffet on Mondays and Tuesdays.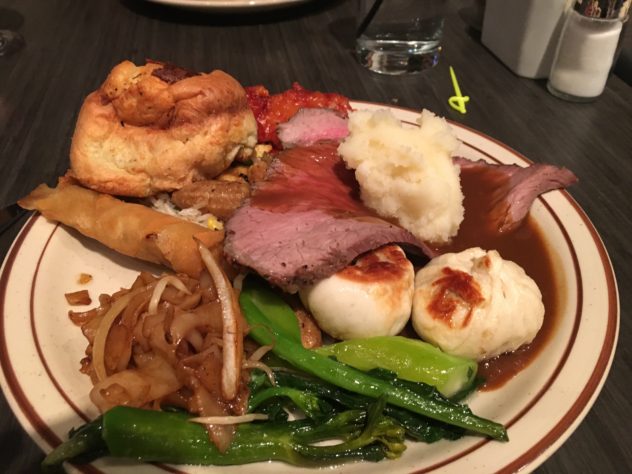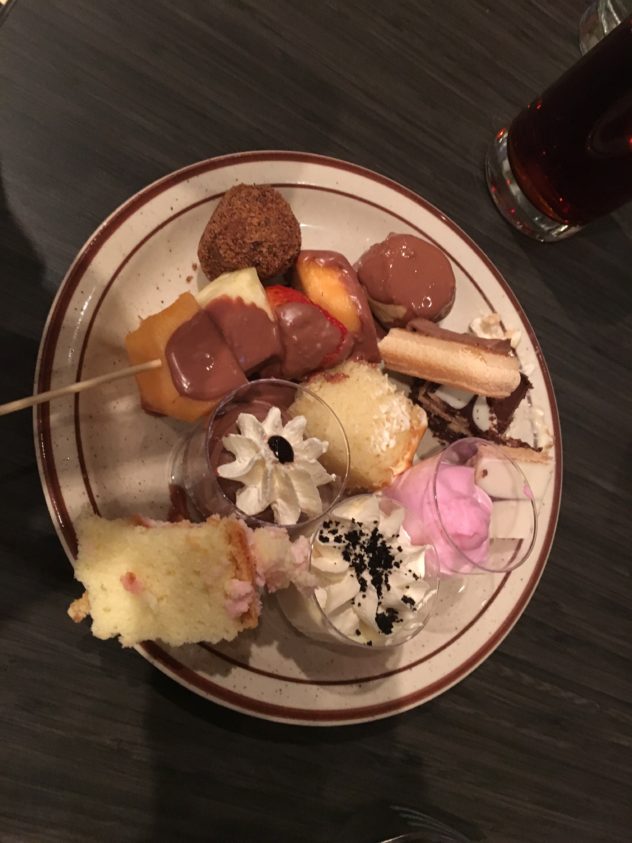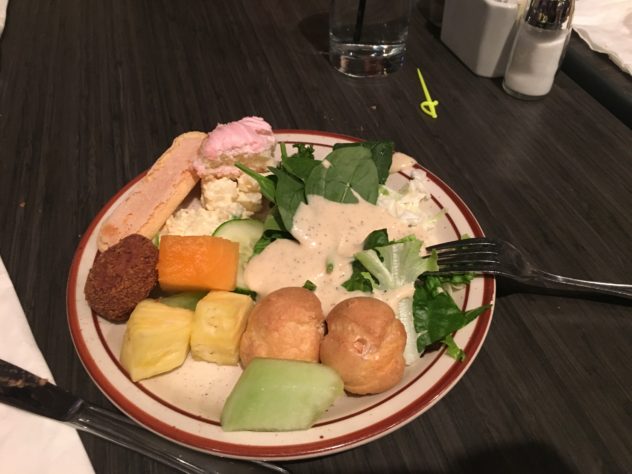 Grey Eagle Casino Buffet & Restaurant