20191215 Sunday, my friends and I have decided to have our early Christmas brunch together at Forage Vancouver. None of us has been to this place. We would like to give a try at Forage Vancouver.
Location
Forage is located on Robson Street, one of the busiest streets downtown Vancouver. It attracts so many customers every day.
Interior Design
Forage has a western modern style design inside the restaurant. From the ads, we believe this is a big restaurant. It has two parts inside the restaurant, bar, and restaurant. But, when we walked inside the restaurant, it looks totally different from our thoughts. Inside it's very smaller than we thought to be.
Food
Three of us are ordered our own dish and shared it with each other. I had classic benny, made by back bacon, free-range eggs, crispy potatoes, and hollandaise. My two friends had forage mushroom omelette and two rivers turkey sausage hash. Forage mushroom omelet is with fresh herbs, Okanagan goat cheese, crispy potatoes, and toast. Two rivers turkey sausage has rashed vegetables, fresh – rang eggs, watercress pesto, and toast on the side. Our food came out of the kitchen fast. The taste of the food was OK, but nothing is excited about them. I believe it's because I used to make this type of western breakfast at home every day. If people who are having the different cultural backgrounds may have a different feeling about the food.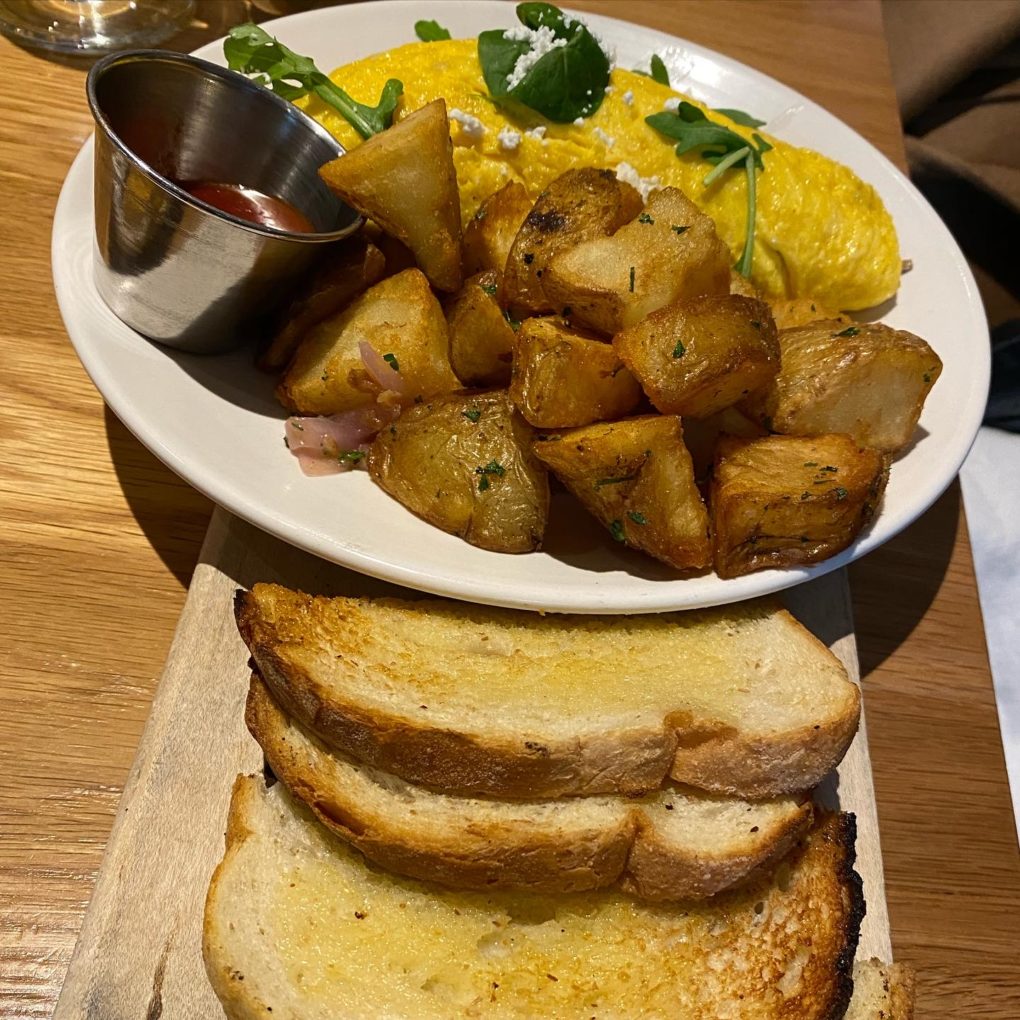 Price
The price of food is not cheap. Each main dish is around $15.  Some of them are even around $20 dollars. Personally, I don't feel the food is worth the prices at all. 
Address: 1300 Robson St, Vancouver, BC V6E 1C5
Phone: (604) 661-1400
Hours:
| | |
| --- | --- |
| Monday | 6:30–10a.m., 5–10p.m. |
| Tuesday | 6:30–10a.m., 5–10p.m. |
| Wednesday | 6:30–10a.m., 5–10p.m. |
| Thursday | 6:30–10a.m., 5–10p.m. |
| Friday | 6:30–10a.m., 5–10p.m. |
| Saturday | 7a.m.–2p.m., 5–10p.m. |
| Sunday | 7a.m.–2p.m., 5–10p.m. |
Food

Service

Atmosphere

Cleanliness

Price (1Expensive to 5Cheap)